HAAG is dedicated to ensuring older people of all cultural backgrounds have access to affordable and appropriate housing.
.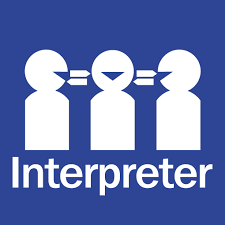 When speaking with people of a language other than English, HAAG staff will use the VITS interpreting service. 
Please call 1300 365 178 and say your language  eg: "Cantonese" and your phone number
HAAG has developed in-language resources in 18 languages to help people understand their housing rights and options in their own language. See 'In Language Resources' on the right of this page to access these resources.
In 2011 the Australian Bureau of Statistics reported 19,934 non-English speaking people over 55 were renting in Victoria. It is essential that HAAG ensures that this group has equal access to the services we provide.
Following two projects focussing on 'high risk' communities, as well as our ongoing work in the CALD sphere, Culturally and Linguistically Diverse (CALD) people make up 50% of our Home at Last service users.
Download the HAAG Membership form in your language
HAAG would like to see its membership and committee of management better reflect the diversity of the people using our services.  If you are interested in joining the organisation to work towards housing justice for older people please call us on: 03 9654 7389 or fill in and send back a membership form.
CALD projects
In April 2015 HAAG and the Ethnic Communities Council of Victoria (ECCV) launched the project: "Preventing Homelessness in older CALD Communities" which sought to improve the ability of older people from CALD backgrounds to navigate the housing/homelessness system.
This 12-month project - funded by the Lord Mayors Charitable Foundation- targeted 6 key language groups and aimed to increase their access to the Home at Last service. 16 Bi lingual workers were trained to deliver information sessions to their communities on housing rights and options. Following the project, the proportion of Home at Last clients from a CALD background increased from 34% to 60%.
One of the findings from this project was that CALD clients are reluctant to use services that are unable to understand their needs, which can involve religion, cultural practices, politics, family connection, migration history and community connection.
Due to the significance of this finding, a 6-month project "A home for diversity" was funded by the Lord Mayors Charitable Foundation to increase the capacity of services to work with people from a CALD background.
Multilingual Films
The below films have been developed in collaboration with community members in response to an increasing awareness of housing issues for older migrant and refugee communities. These films are fictional, but are based on common experiences that lead older people from culturally diverse communities to contact HAAG and Home at Last. The aim of the films is to increase awareness of the different pathways that can lead to housing issues, to increase awareness of Home at Last, and improve the ability of older people from culturally diverse backgrounds to navigate the housing/homelessness system.
Click images below to play each film with English voice-overs. The films are also available in Arabic, Bosnian, Cantonese, Mandarin, Croatian, Serbian, Hindi, Punjabi and Urdu. Follow the language buttons on the front page of the website to access the in-language films.
HAAG's Diversity Reference Group
The HAAG Diversity Reference Group is a group of service providers, community members and HAAG members who have an interest in making HAAG more responsive to the needs of their community (and Culturally Diverse Communities more generally).
HAAG wants to make its day-to-day operations more culturally responsive. Through our CALD access projects, HAAG's Home at Last program now has 50% of its clients from Culturally Diverse Backgrounds. However, HAAG's membership is still largely from English speaking backgrounds. The Diversity Reference Group ensures that the voices of all older people are represented at HAAG.
The Diversity Reference Group meets bi-monthly. Membership to this group is now closed but if you would like to apply to be a member in the future you can contact Gemma on 9654 7389.