Home at Last is a free information, advice and referral service for older people who need help to find a permanent housing solution.
Call Home at Last on 1300 765 178 (10am to 4pm) to talk about your housing needs or visit us at Ross House, 1st Floor, 247-251 Flinders Lane, Melbourne.
Interpreter services are available.
NEW RESOURCE- Membership Form (New)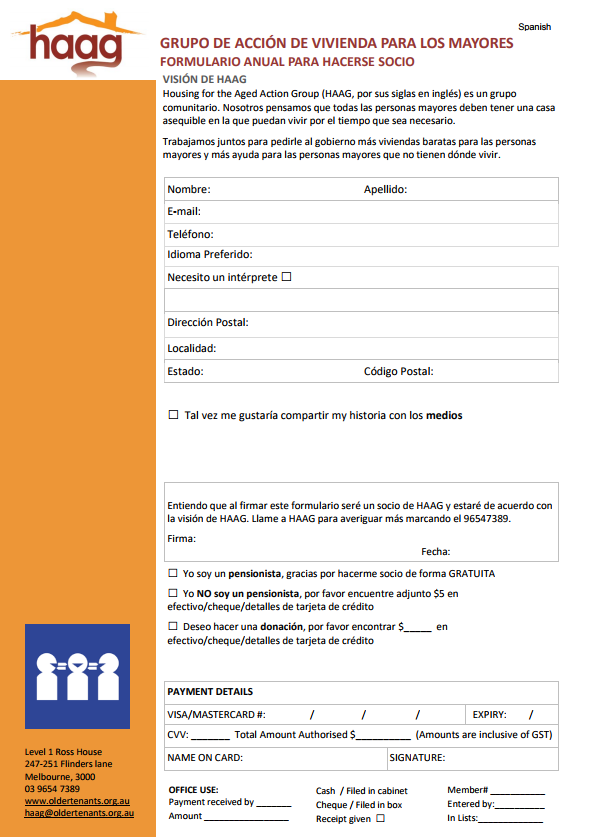 Spanish speakers are one of the largest language groups that Home at Last assists. As such, we want you to have your say on how our organisation works and how we can work towards changing government policies to make your life better. You can have your say by becoming a HAAG member. It is free for pensioners. Call 9654 7389 for more information.