The affectionately named Granny Flat is a small, separate house out the back of another larger house, like a bungalow. They are often used by families who want to live close by their older relatives or teenage children.
If you don't have a Granny Flat, but you do have a friend or relative with a backyard or land where you could put one, you can rent one from the Office of Housing.
Like Public Housing, Movable Units cost 25% of your income.
They are small houses that have a loungeroom, small kitchen, bedroom and bathroom. A stove, heater and a hot water service are also provided. Walls and ceilings are  fully  insulated,  and  vinyl  floors  are  fitted  in  the kitchen and bathroom areas with carpet in the lounge-room  and  bedroom. Two  bedroom  units  are  also available for couples with medical needs.
The waiting time for Movable Units is approximately 3-6 months and all connections such as sewerage, electricity and gas are supplied at no charge by Homes Victoria. The owner of the property needs to help you to apply with a Certificate of Title and sewerage plan. When the Movable Unit is no longer required it is removed and relocated to another home.
How do I apply?
Call us on 1300 765 178 for more information, call Homes Victoria directly on 1300 650 172, or apply to them directly online at www.housing.vic.gov.au/apply-movable-unit
Cost
Rent is 25% of your income
Eligibility
-Be over 55 or have a disability
-Receiving an income from Centrelink
-Have under $31,520 in assets
Adaptability for changing physical needs/maintenance
Units are adapted to suit your needs and modifications and maintenance are done by the Department of Housing
Location
In the backyard of a friend or relative who you feel you can live closely to.
How long can you stay there?
As long as you need it or until the home owner no-longer wants the unit in the backyard
Legal Coverage
Tenants in Movable Units are not covered by the Residential Tenancies Act and do not have strong rights under Victorian law. For more information on laws that govern living in a Movable Unit contact Home at Last's Retirement Housing Service on 1300 765 178.
Moveable Units suit older people who want to live close to family and/or friends, but also have their own independent accommodation.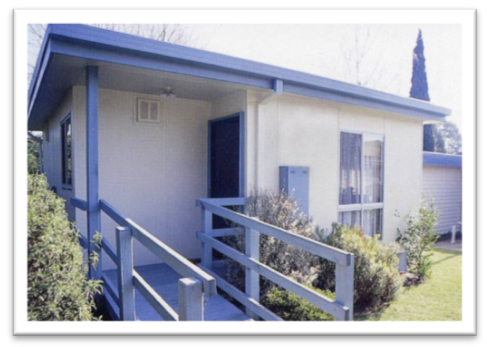 Two designs available for Movable Units
6 * 6 metre movable unit floor plan.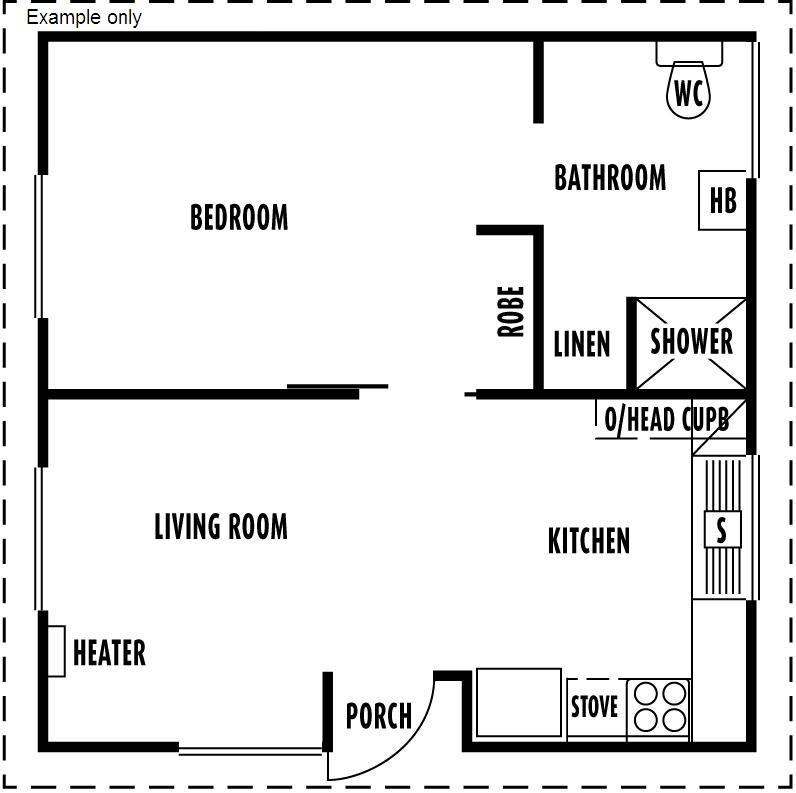 8 * 5 metre movable unit floor plan.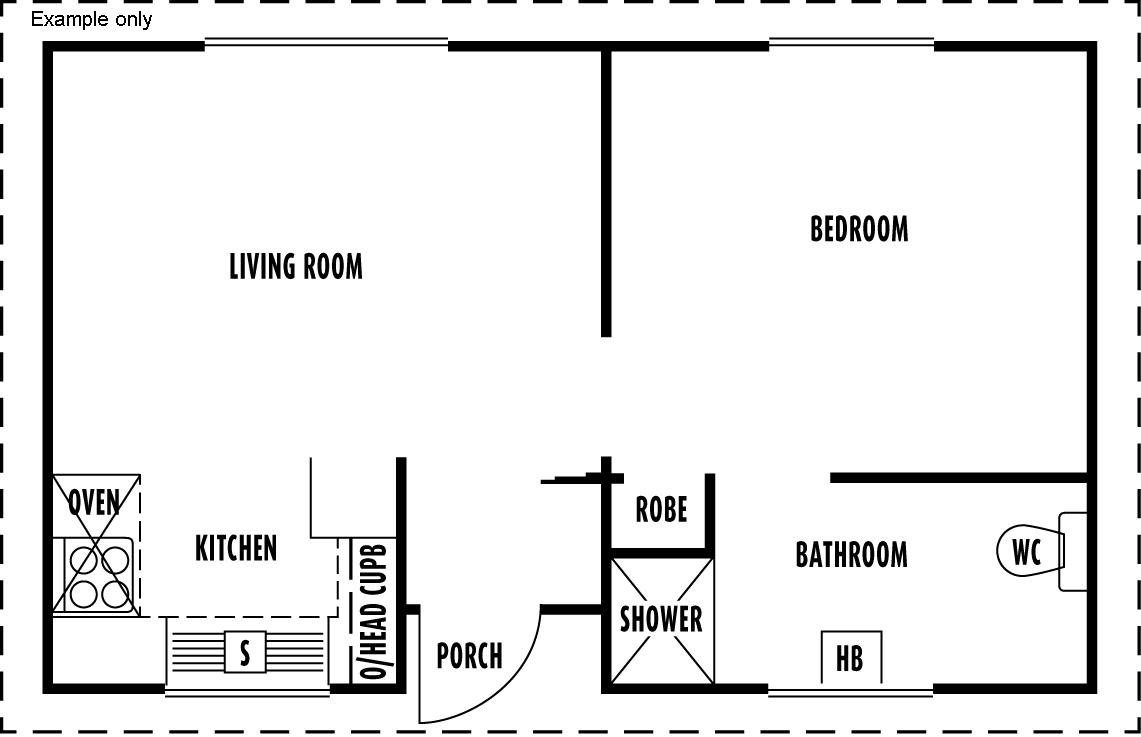 Source: https://housing.vic.gov.au/designs-costs-and-transfers