Housing for the Aged Action Group (HAAG) is a member-based, community organisation that was established in 1983.  We works towards the alleviation of housing related poverty for older Australians through our advocacy work and our service – Home at Last.

The Home at Last service provides accessible, equitable and appropriate support and housing information to older people who are homeless or facing homelessness. Our services range from providing tailored housing information to assistance with housing applications, support during the move and referrals into aged care and other supports. A key component of our work focuses on early intervention, where we engage with communities directly to reach people before a crisis point.

We have been delivering this service in Victoria since 2013 and there is no equivalent service anywhere else in Australia.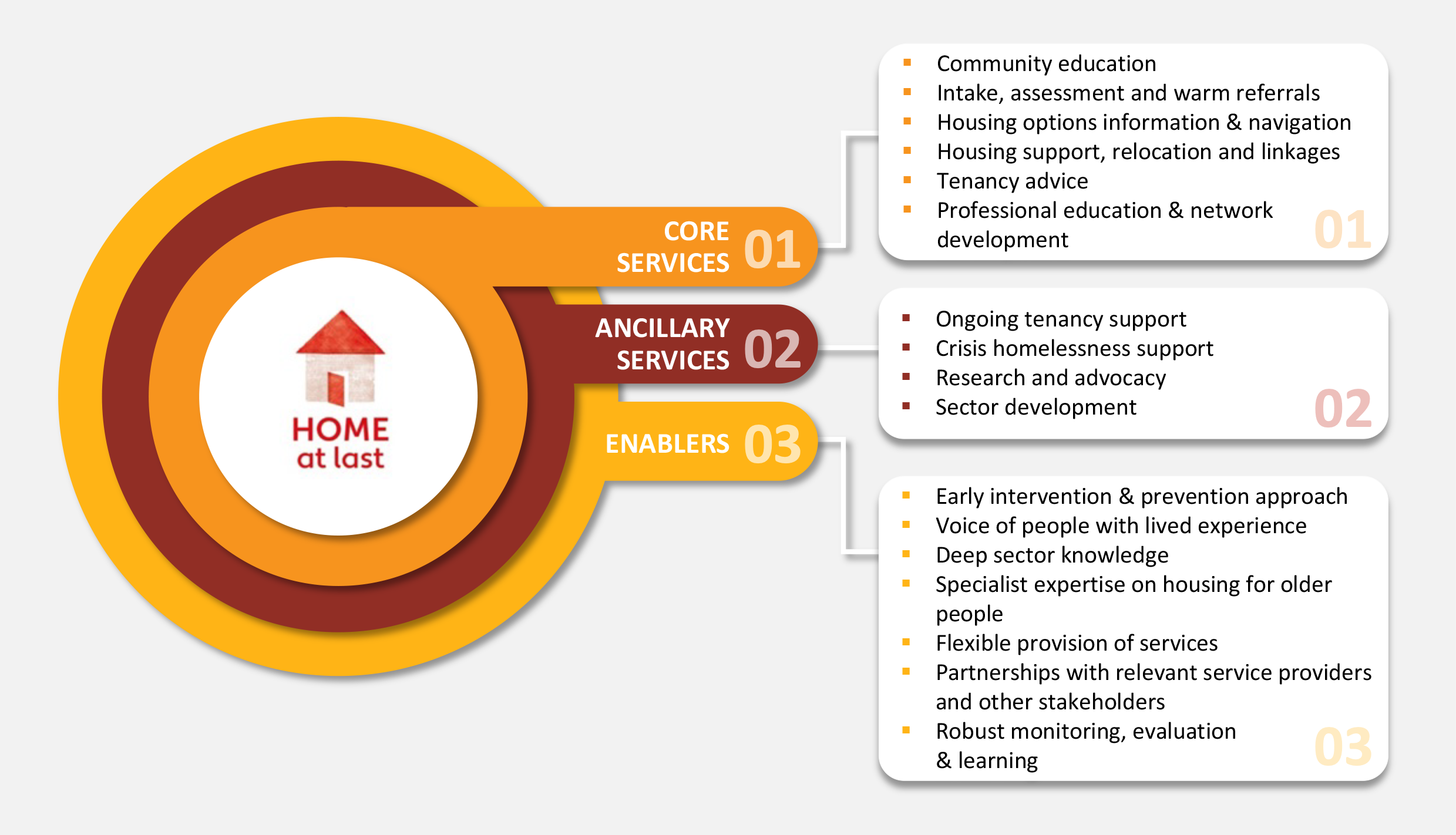 *Core services are those which are viewed as essential components of the Home at Last model in delivering improved housing outcomes for older people
*Ancillary services are those which are essential components of the Home at Last model but could be delivered by different organisations.
*Enablers are the cultural and operational things which have to be in place to support Home at Last to run effectively.