National forum fans flames for action on Older Women's Homelessness
The online event, At Risk: Older Women facing Homelessness in Australia, launched two reports detailing the burning issue of 405,000 older women at risk homelessness and the challenges many of them face living in the private rental sector.

565 people registered for and over 350 people joined the event from around the country.  There was a clear a desire for action, connection, innovation and policy reform.

"Older single women are often seen as invisible, silent and well behaved - time to change that folks"
"I feel like a spark has just been fanned into flame in me!"
HAAG will be following up on the ideas that came out of the event.  Watch this space.
Reports
The reports are available here:
At Risk: 405,000 older women risk homelessness without urgent policy reform
At Risk: Understanding the population size and demographics of older women at risk of homelessness in Australia
Older Women in the Private Rental Sector: Unaffordable, Substandard and Insecure Housing
Video and Discussion
For those who missed the event, you can watch the full video of the presentations and discussion below.
Key links and resources from the chat and a summary of the conversation are available here.
Participants acknowledged peoples and lands across the country.
Media Coverage
The Conversation: 400,000 women over 45 are at risk of homelessness in Australia

ABC Radio National: Older Women tell Heartbreaking Stories of Rental Stress

The New Daily: Older women are the new face of homelessness in Australia, and the government is failing them
More about the Panelists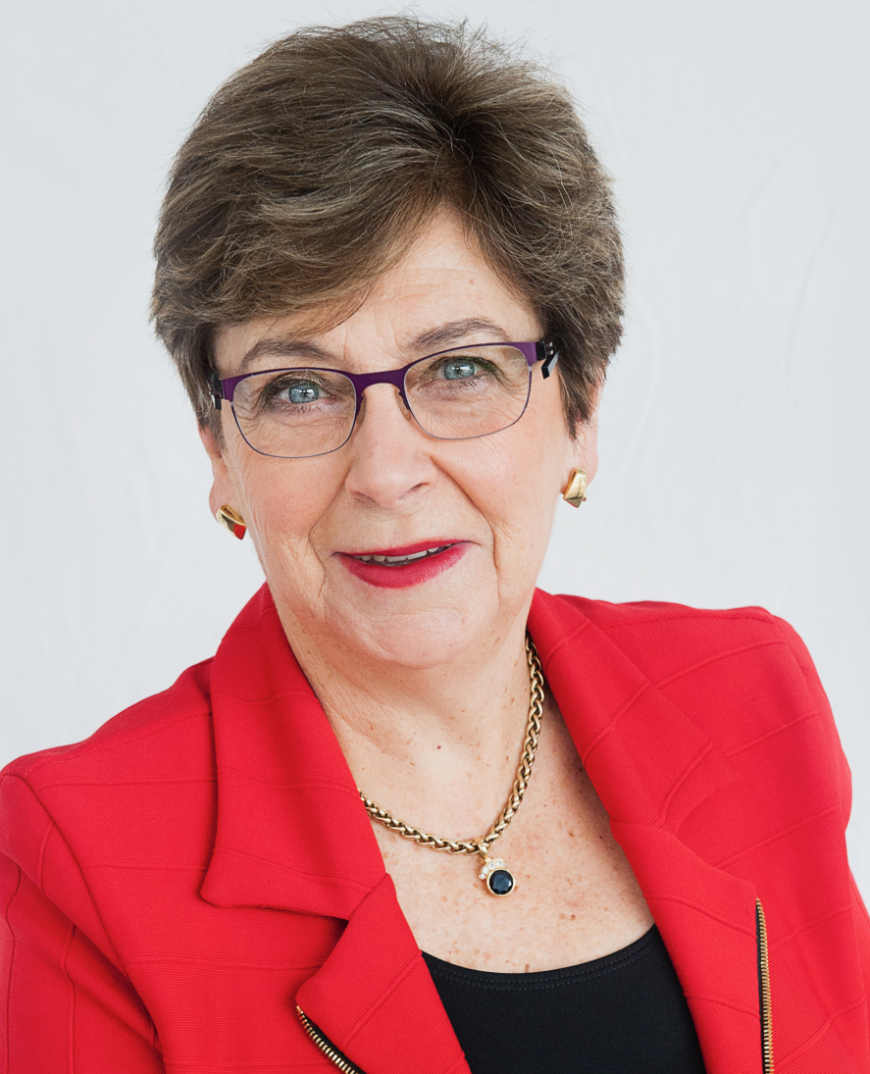 The Hon. Dr Kay Patterson began her role as Age Discrimination Commissioner on 29th July, 2016. Her strong interest in issues affecting older people has been demonstrated throughout her professional career. After gaining a BA (Hons) at the University of Sydney and a PhD in Psychology and Dip Ed at Monash University, Dr Patterson taught allied health science for 11 years. She then went on to study gerontology at two universities in the USA and used the knowledge gained during those visits to co-develop the first Victorian post-graduate diploma in gerontology and to introduce gerontology into the undergraduate behavioural science courses.
Following her election to the Senate in 1987, she served on a number of Senate committees and held various shadow portfolios. In 1988 she was appointed a Parliamentary Secretary, and in 2001 was appointed to Cabinet and served in the Health and Social Security portfolios. During her time in the Senate one of her major areas of interest were issues affecting older Australians. She retired from Cabinet in 2006 and from the Senate in 2008. She has served on a number of not-for-profit Boards and voluntary positions, and is currently Director of the Brockhoff Foundation and honorary Professorial Fellow at Monash University.
Helen Conway is the President and Board Chair of YWCA and the the former CEO of the Workplace Gender Equality Agency. Helen is an experienced director, senior executive and lawyer who has worked in a range of organisations in commercial, public and not-for-profit sectors including in the insurance, transport, energy, retailing, education, health and construction industries. With an long record in undertaking volunteer work in the not-for-profit sector, Helen is passionate about giving back to the community. She has a long-standing commitment to women's rights and gender equality including through many pro-bono committee and volunteer roles focusing on women's issues.
Dr Emma Power is a Senior Lecturer in the School of Social Sciences and Institute Fellow in the Institute for Culture and Society at Western Sydney University. Emma is an urban geographer and housing researcher whose work focuses on the needs of low income and older households; income support recipients; people living in the private rental sector, social housing (including community and public housing) and with experience of homelessness. Emma's work is policy engaged, addressing questions of housing policy and income support. Emma is Editor of the International Journal of Housing Policy and co-founder of the Housing Journal Podcast. Connect with Emma at dremmapower.com
Mary-Ann Wright is the Deputy Chairperson of Housing for the Aged Action Group. Mary-Ann uses her lived experience of homelessness to work with HAAG as a peer educator. Mary-Ann brings a wealth of work and lived experience in the social housing and homeless sectors. In 2019 Mary-Ann was appointed to the Commissioner for Residential Tenancies' Renters Advisory Group for a 2-year term, representing older women and social Housing tenants.
Kobi Maglen is the National Development Worker at Housing for the Aged Action Group (HAAG). Kobi previously worked as a director at Social Ventures Australia and in international trade and development for Oxfam Australia, the United Nations and the Australian Trade Commission.
HAAG has provided government funded services to the Victorian community since 1992. From 2012 HAAG has developed its Home at Last Older Persons Housing Information and Support Service. This unique early intervention and homelessness prevention service has been independently proven to assist older people at risk of homelessness transition from housing where they are highly vulnerable to long term affordable housing. While services to the Victorian community have been the basis of HAAG and Home at Last's service delivery, HAAG has also operated at a national policy level for a number of years.