Housing for the Aged Action Group relies on contributions from the community to extend our unique service that provides older people safety and security in long term housing.
Your donation will help us to settle people into their new homes, assist people with specialist removalists experienced in moving older people respectfully and assisting them to downsize if necessary.  Your donation allows us to purchase essential items for people who have lost everything – fridges, beds, household items – so that they can start their new life in a home debt-free.
Donate via Give Now
Your donations over $2 are tax-deductible.
You can also make a donation by:
Sending a cheque made out to Housing for the Aged Action Group
Dropping into the HAAG office:
1st Floor Ross House
247 - 251 Flinders Lane
Melbourne Vic 3000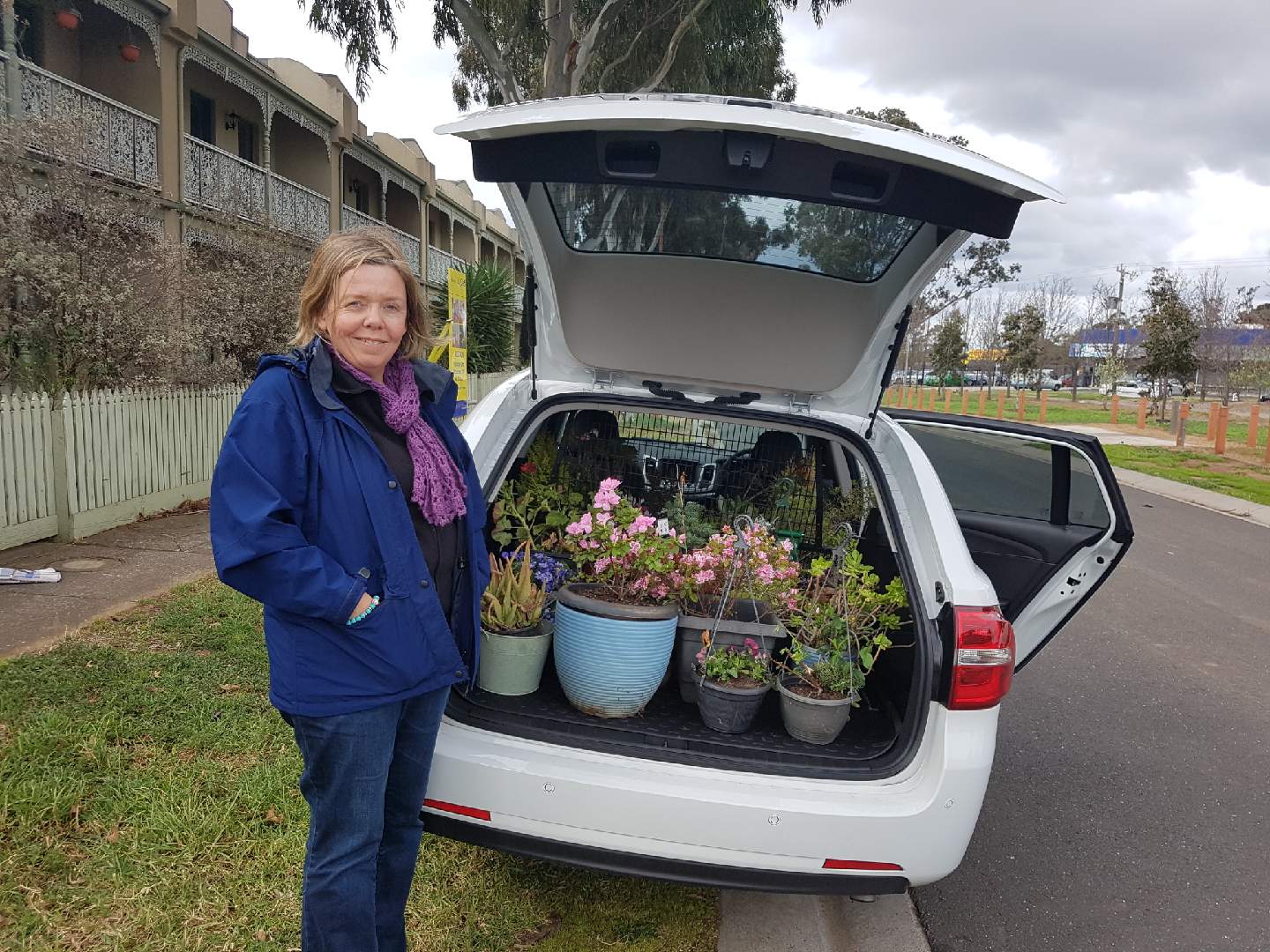 HAAG worker Anne Maher assisting a client to move their flowers to their new home