A report released today based on the latest 2016 Census is showing a rapidly rising number of older people at risk of homelessness in South Australia. This research, a partnership between Housing for the Aged Action Group (HAAG) and The University of Adelaide's Centre for Housing Urban and Regional Planning (CHURP) and funded by The Wicking Trust, has found that a significant number of older people in the private rental market in South Australia are living in housing poverty.
Read the Summary Report Read the Full Report
The report called Finding a Suitable Home for Older People at Risk of Homelessness in South Australia has been handed to Council on the Ageing South Australia's (COTA SA) Older Persons Housing Roundtable and the South Australian Government for urgent action.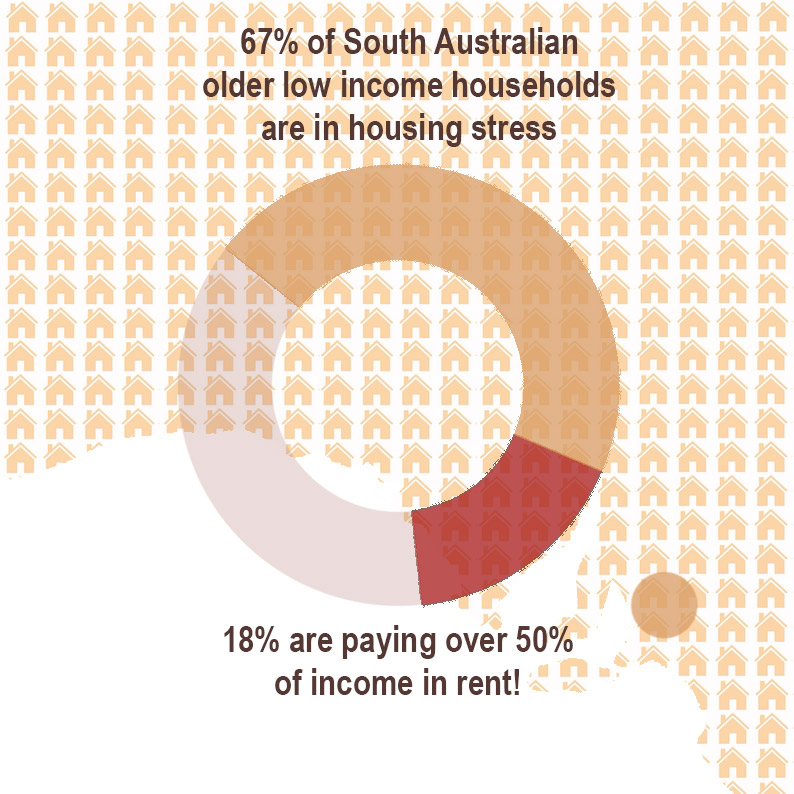 Dr. Debbie Faulkner from the University of Adelaide said today "Our report shows that many low income older renters in the private rental market in South Australia are struggling to survive. According to data from the 2016 Census it is estimated around 67 per cent of low income older households aged 65 years and over are in housing stress paying more than 30% of their income in rent. This equates to over 4600 households across the state. Most disturbingly of these households, over 1200 were paying 50% or more and in severe housing stress. This group have to cut back on food, medications, heating and other essentials just to put a roof over their head." Dr Faulkner added: "We are particularly concerned that a third of this group are 75 or over and, due to their age, are at extreme risk of ill health that can be worsened by housing stress and poverty."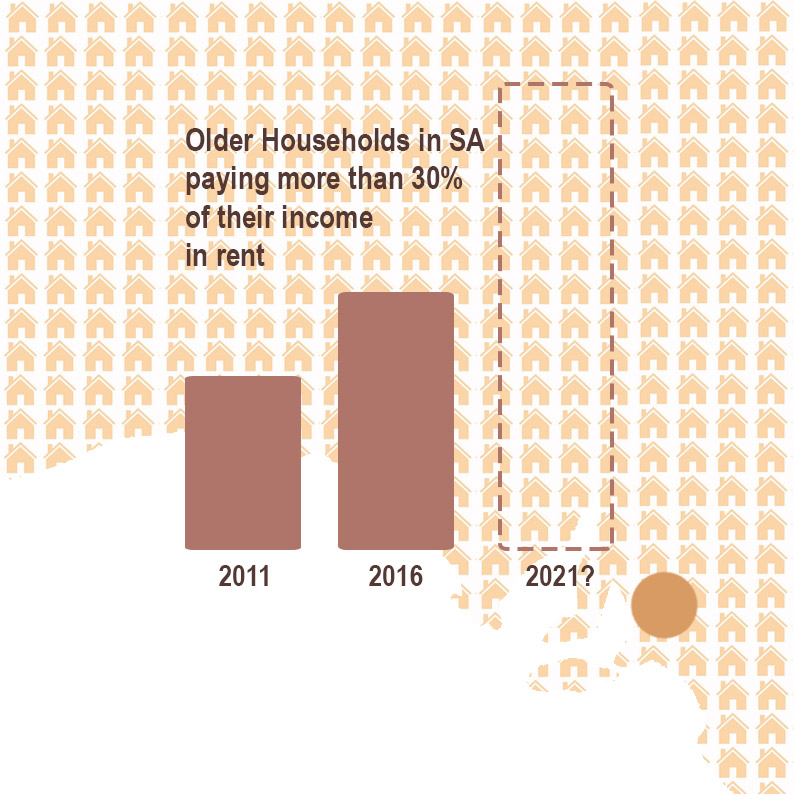 Jeff Fiedler, Ageing on the Edge Project Worker added "The Census trends are also worrying as they show that there has been a 48% increase in the numbers of older households in housing stress in the five years between 2011 and 2016. "With increasing numbers of our ageing population retiring as renters rather than home owners, this rate will continue to escalate unless governments take action. Single older women are particularly at risk due to a lifetime of lower wages and superannuation. Our research shows that the South Australian Government must urgently act on this problem by improving housing services to help older people out of their housing trap and providing better pathways into affordable housing. There are 4500 people aged 55 and over on the public housing waiting list and most disturbingly, 600 are 75 years and over and there are 100 people aged 85 or more." he said.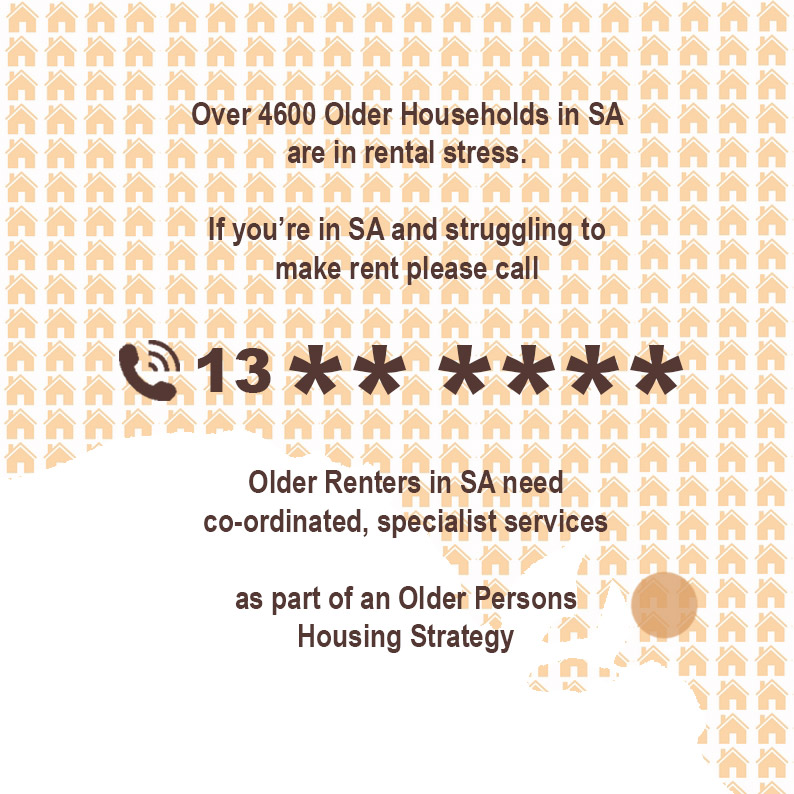 He added "Most importantly, the South Australian Government must develop an older persons housing strategy as renting in retirement will be far more common in the future. Otherwise the well-being of thousands of older people and the viability of our pension, health and aged care systems will be in jeopardy".
Find out more about the Ageing on the Edge - National Action Project in South Australia