When cottage-core goes to wrong town.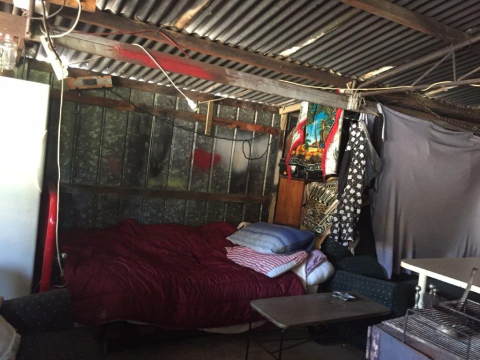 27 Sep 2022
Marie was 81-year-old and  living is a very dishevelled, 120 year old cottage. She was renting for a number of years and had paid for things to be done on the cottage herself, as the landlord did not want to spend the money. She was understandable very worried she would get blown away in the next big storm, the cottage was very unsafe. Her only means of transport was a scooter because she has very bad legs and could not walk very far at all, and she also suffered from a number of other illnesses.
When I first spoke to this lovely lady, she had no idea about how she would go about looking for another home and was very stressed about the idea of changing housing and she did not want to leave the area, she was very perplexed about forms for housing requirements.
For me to tell her this would all be done for her was just such a relief for her. She couldn't have been more grateful and you could see in her face she was just a little less  stressed. We were able to find her a one bedroom unit through the Office of Housing. We supported her with the relocation and with moving many years of goodies and pots as she has a love of plants and did not want to leave these behind. We contacted a local removalist and we managed to have her moved without causing further stress.
Walking alongside this lady on this very stressful journey was a very interesting time for myself and I am pleased to help her and have a very positive outcome. I could see in her face and body that she felt much more relaxed and comfortable and could focus on more pleasant things in her life. So, it is my pleasure to share with you that if it wasn't for the Ian Rollo Currie program in the Goulburn-Hume Region and HAAG this lady would still be living in a very unsafe environment. Now she feels safe and secure in her forever unit, and I am proud to be a part of this journey. - Teresa Jasper