HAAG Committee of Management
HAAG is registered Not for Profit, incorporated under the Incorporations Act 1981, governed by our Committee of Management.
As a member-based Organisation, our members drive the decisions and directions of HAAG which are overseen by our Committee of Management. The focus of the Committee is on the strategic direction and the core policies of the organisation, rather than day-to-day operational decisions, which are delegated to the management team.
HAAG's Committee of Management is an elected, representative and collective body made up of members of the organsiation from professional backgrounds and those with lived experience of the issues that HAAG tries to address. Having this variety of skills and experience on our Management Committee is an integral part of the organization and one way in which HAAG strives to remain a community group, for the community, led by community.   
Apply to join our next Committee of Management
Meet our current Committee of Mangement: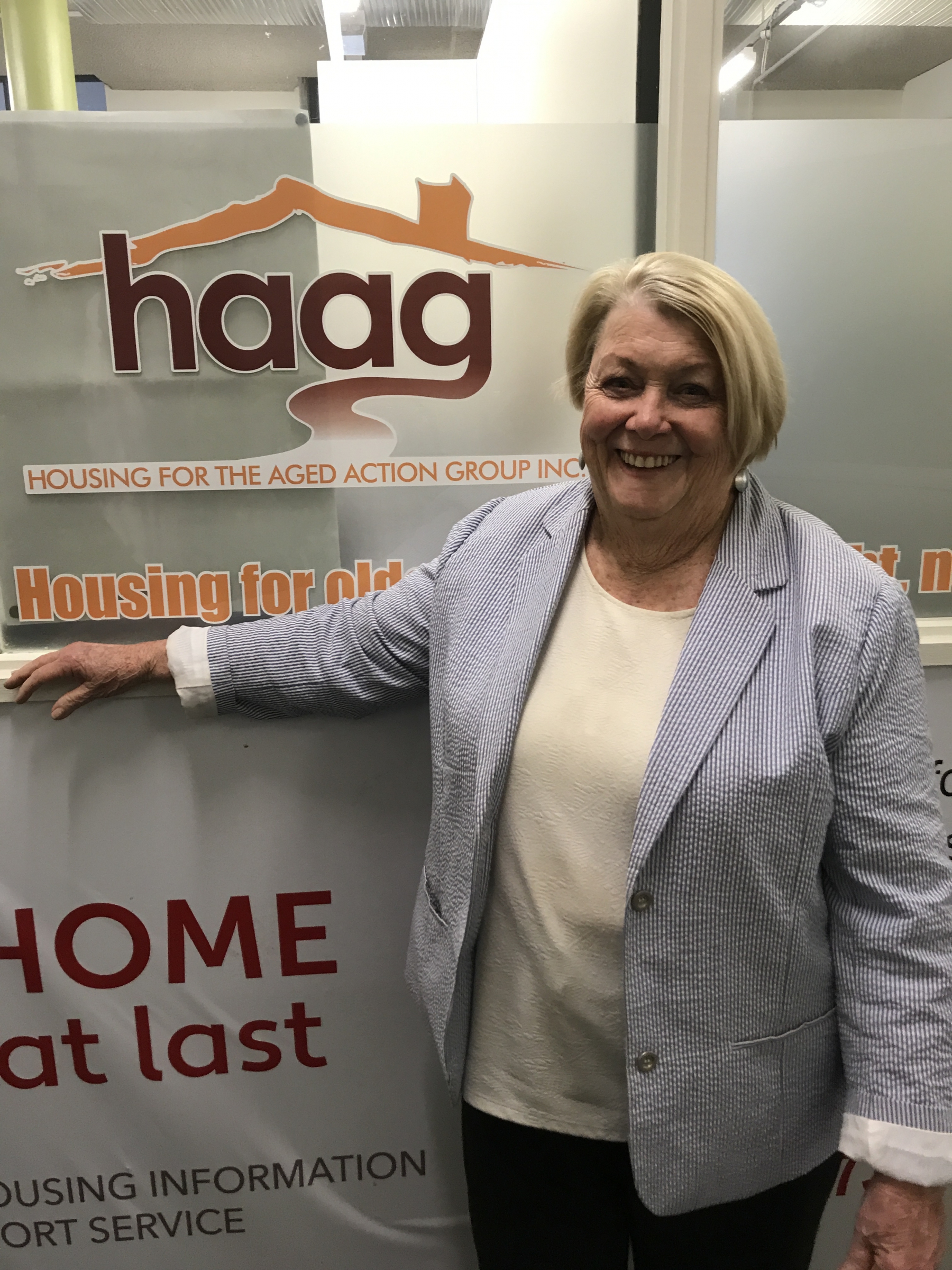 Chairperson
Phyllis Williams
Phyll is a retired university lecturer who received a HAAG pamphlet in the mailbox 7 years ago, and has been a member ever since. Living in an Independent Living Unit (ILU), Phyll brings her lived experience of older persons housing needs to HAAG and has been a dedicated member of HAAG's ILU working group, the Campaign and Policy Group, the Strategic Planning Group, the Ageing on the Edge National Project Group, and has served twice on HAAG's Committee of Management.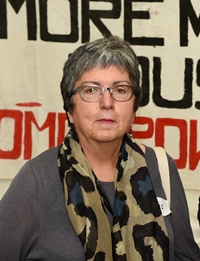 .
Vice Chairperson
Kris Spark
Kris's involvement with Housing for the Aged Action Group began 17 years ago when she started work in COTA Victoria's information service, Seniors Information Victoria.  Throughout her 14 years at COTA, there were many opportunities to work with, and support, HAAG, advocating for secure and affordable housing for older people. Kris believes continuity will be important with re-establishing trust across the organisation after recent events, and ensuring that the mission and values of HAAG are not open to compromise. She is committed to consultation with members and transparency of Committee of Management's decisions and actions.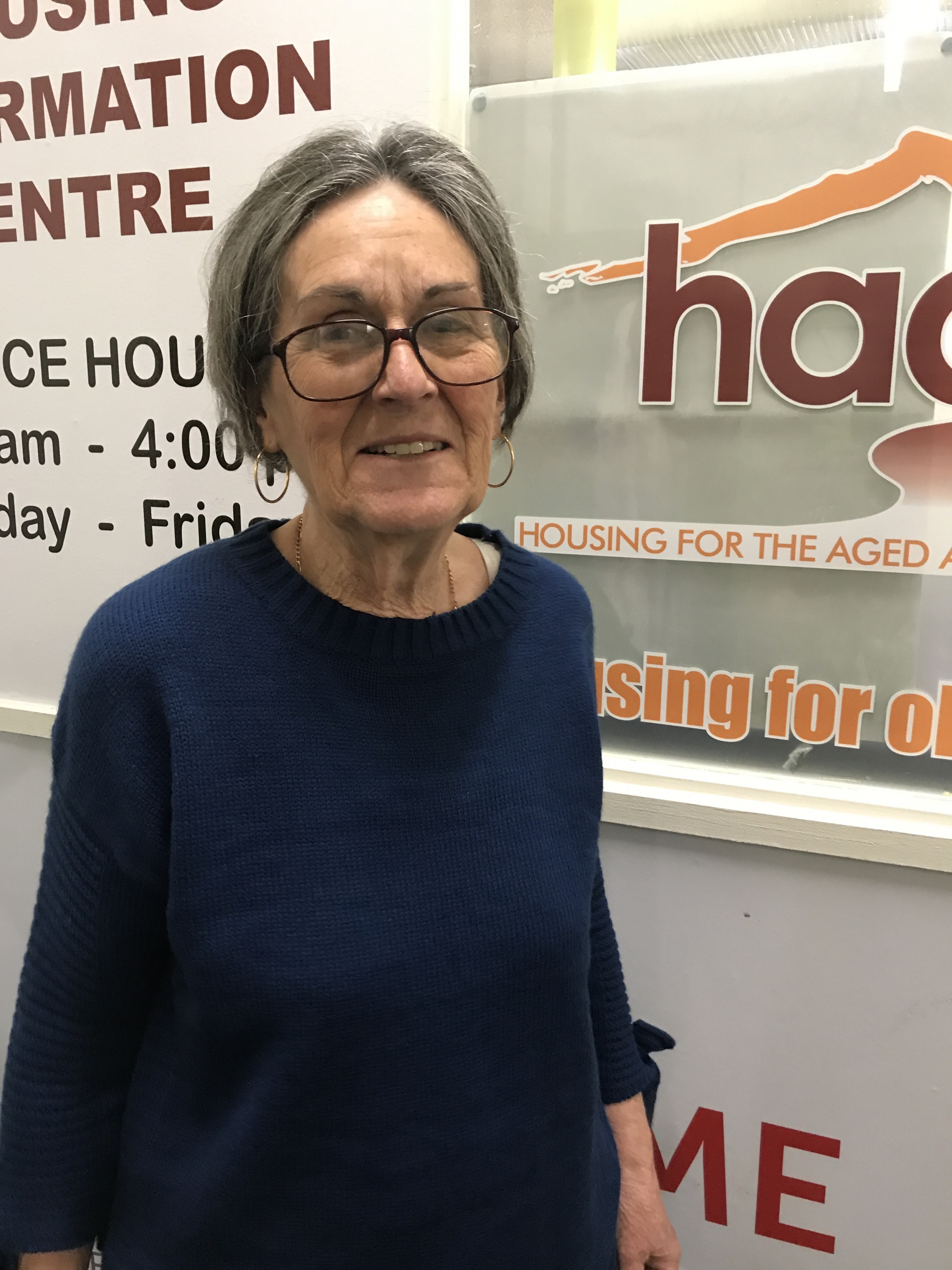 Secretary
Vicky Gutsjahr
Vicki began her career as a teacher before teaching English as a second language and migrant education classes. Vicki has a long history of participating in community movements and serving on committees. Finding private rental unaffordable, Vicki utilised the services of HAAG and moved into an Independent Living Unit (ILU). Shortly after, she joined the ILU working group. In 2015-16 Vicki served as HAAG's Chair.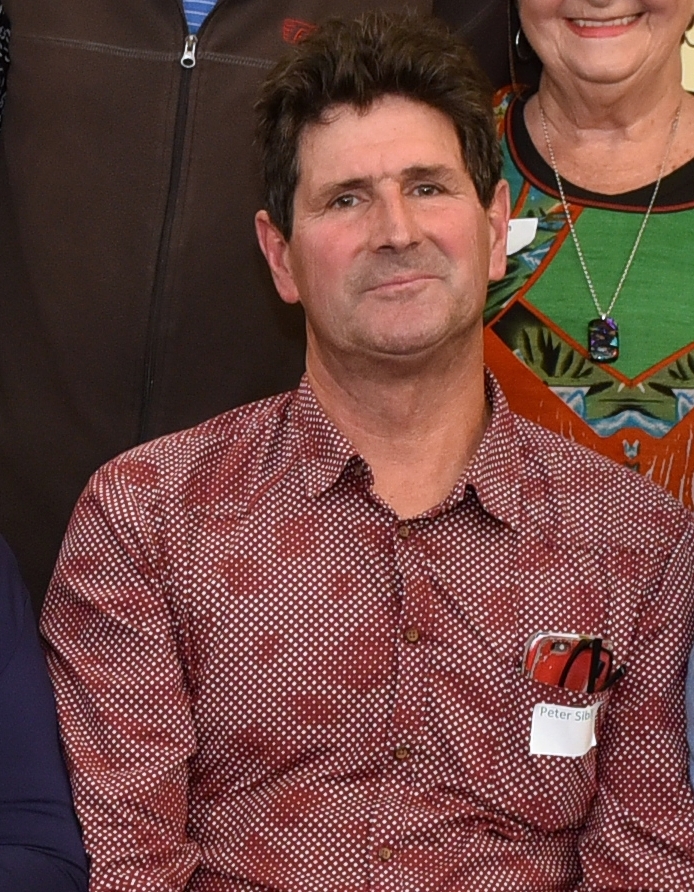 Treasurer
Peter Sibly
Peter has worked the majority of his life in the not for profit sector and has held a number of different community housing positons in Latrobe Valley and western suburbs of Melbourne. Peter worked with the Mornington Peninsula Shire for six years in a social planning role and also completed 18 month International Development role in remote part of Timor Leste. Currently he is the General Manager of the United Housing Co-operative in Yarraville which manages 102 long term social housing properties.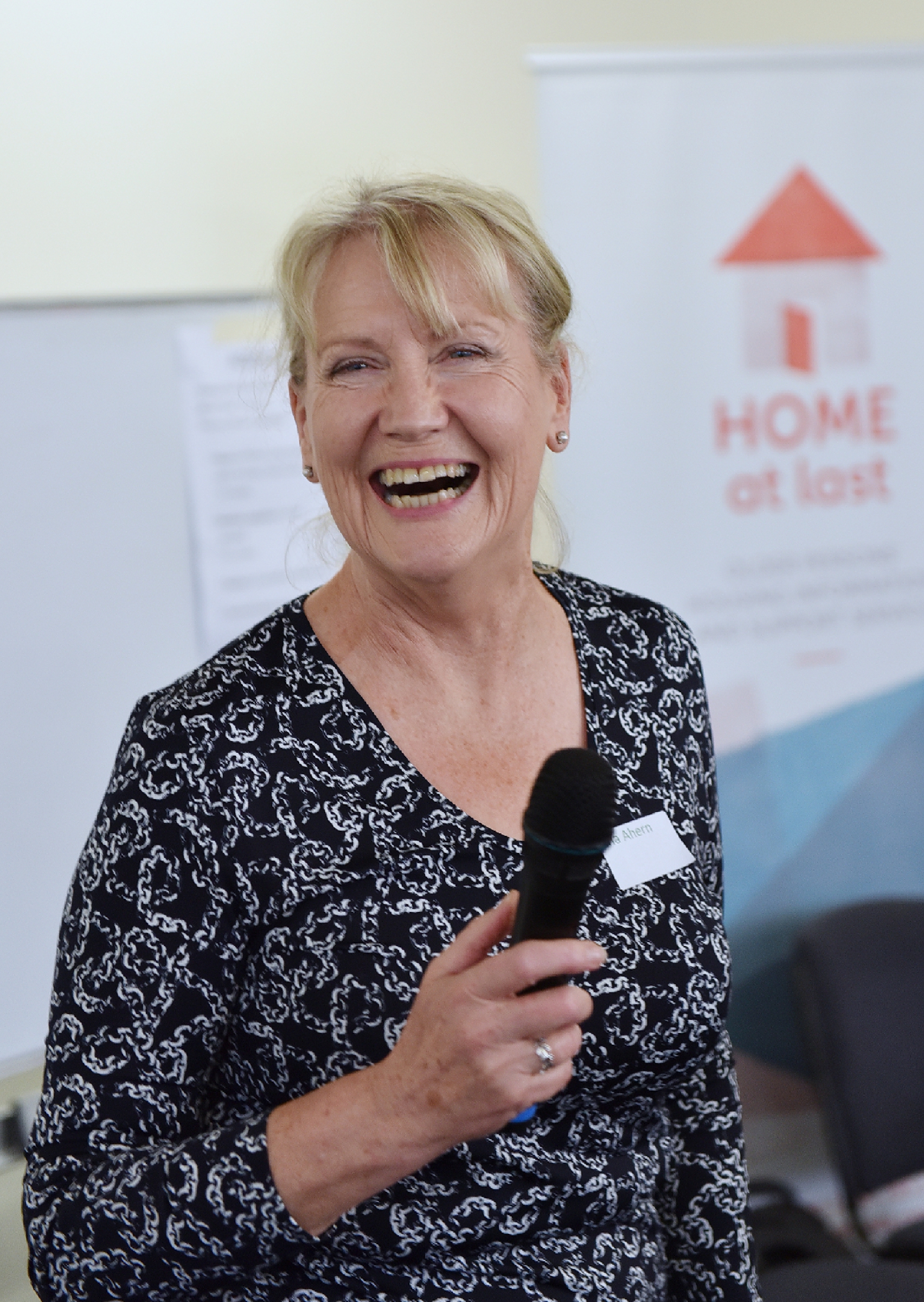 Ena Ahern
Ena is a passionate community volunteer who currently works with older residents of the Sunbury area, offering support and linking them to local services. Ena has a Masters of Social Work from Melbourne University and worked with HAAG as the Assistance with Care and Housing Intake worker between 2008-12. Ena's early nursing career has seen her work with remote indigenous communities, as well as in Saudi Arabia and her homeland Ireland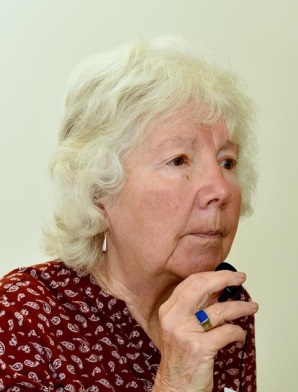 Sue Leigh
Sue is a retired community worker who has travelled extensively in Latin America and Europe working with activist groups. She has been a long-term radio presenter on 3CR and has previously served on the HAAG Committee of Management. She has a strong commitment to social justice and strongly supports the aim of HAAG to campaign for the right of older people to safe, secure and affordable housing.  Sue's main interest is in providing support to the staff as well as guiding the organisation through times of change.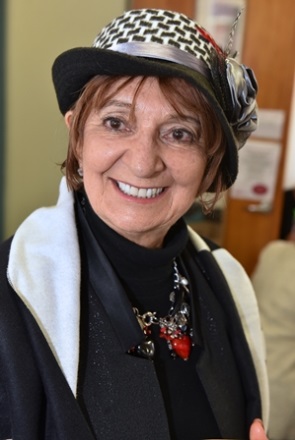 Maree Norris 
Maree has been a member of HAAG since 1999 and has served on the Committee of Management a number of times, including as treasurer and as HAAG's representative on the Ross House Committee.  She is involved in the Mayoress Committee and the Friendly Visiting Program in the City of Melbourne.  Since 1965 she has been a Life Governor at the Royal Children's Hospital in Melbourne.  She was instrumental in establishing legal services in Broadmeadows and is a member of the National Council for Women in Victoria.  Her commitment to serving the community has not wavered over the years and as one of the longest term members of HAAG, she is happy to be returning to the management committee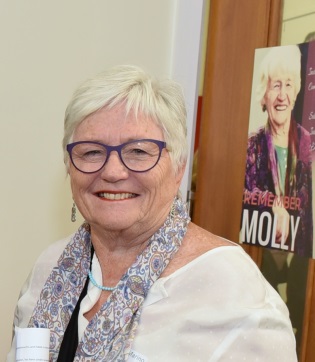 Sue Marino
Sue is the daughter of one of the founding members of HAAG, Molly Hadfield OAM, and so brings a continuity of values and purpose to the organisation. Sue has retired after 35 years as the Business Manager at the North Fitzroy Primary School, and was responsible for Finances and Human Relations at the school. Having experienced homelessness as a child Sue is very aware of the issues faced by people on low incomes trying to find long term, affordable housing and equally aware of how to bring about change.