HAAG Committee of Management
HAAG is registered Not for Profit, incorporated under the Incorporations Act 1981, governed by our Committee of Management.
As a member-based Organisation, our members drive the decisions and directions of HAAG which are overseen by our Committee of Management. The focus of the Committee is on the strategic direction and the core policies of the organisation, rather than day-to-day operational decisions, which are delegated to the management team.
HAAG's Committee of Management is an elected, representative and collective body made up of members of the organsiation from professional backgrounds and those with lived experience of the issues that HAAG tries to address. Having this variety of skills and experience on our Management Committee is an integral part of the organization and one way in which HAAG strives to remain a community group, for the community, led by the community.   
Apply to join our next Committee of Management
Meet our current Committee of Management: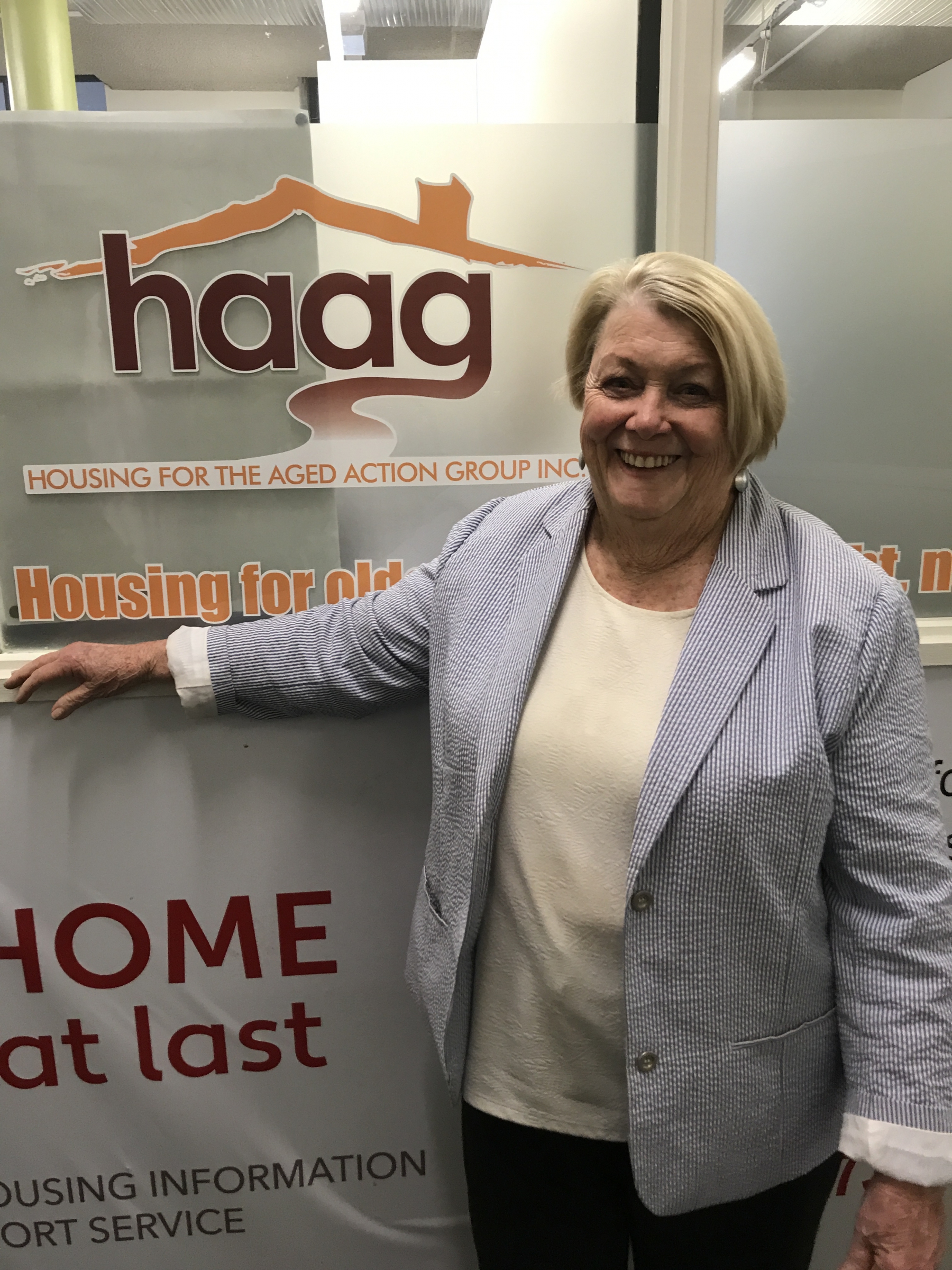 Chairperson
Phyllis Williams
Phyll is a retired university lecturer who received a HAAG pamphlet in the mailbox 7 years ago, and has been a member ever since. Living in an Independent Living Unit (ILU), Phyll brings her lived experience of older persons housing needs to HAAG and has been a dedicated member of HAAG's ILU working group, the Campaign and Policy Group, the Strategic Planning Group, the Ageing on the Edge National Project Group, and has served twice on HAAG's Committee of Management.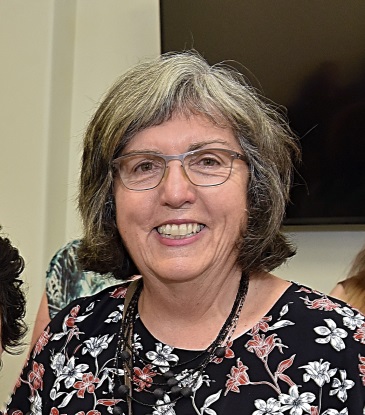 .
Vice Chairperson
Kris Spark
Kris is passionate about housing justice because of the stream of enquiries she received from people struggling in insecure housing during her 14 years working at the Council on the Aged (COTA)'s Seniors Information service. Throughout these years at COTA, there were many opportunities to work with, and support, HAAG, advocating for secure and affordable housing for older people. 
On her retirement from COTA Kris became a member of HAAG, she has been an elected member of the Committee of Management for the past 18 months, on the Finance Sub-Committee & is a volunteer peer educator for HAAG's housing information sessions.   
She believes the current Committee of Management has made good progress in consolidating the organisation after a difficult time.  Kris is committed to ensuring that the mission and values of HAAG are not open to compromise.
Secretary
Pamela Young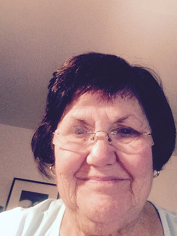 Pam is 75 years of age and has been on the Committee of Management Housing for the Aged Action Group since June 2018 as Secretary.
She volunteers with Community Radio and co-ordinates a Community program weekly and Jazz program Saturday nights.  She is the co-host "Raise the Roof" for HAAG with producer and host Shane McGrath on 3CR.  She is also the Membership Officer of the Robert Stolz Vienesse Music Society. For 10 years she was the Supervisor at Glenloch Homes for the Elderly where she resides and when this job was dissolved and a paid CEO was installed she found that she still wanted to help the Elderly in some way and joined Housing for the Aged Action Group.

The three charities that she supports in Melbourne are Pencil Community, Books for Disaster Areas, and collection of items for Rotary Clubs that are needed for their many projects. Internationally she supports an Australian girl in Tanzania who is running Secondary and Primary schools for the very poor children all with sponsorships and donations from Australia. She is retired now, and her work life was spent mostly in temporary work in various states of Australia and PNG as her husband was an Officer in the Army and they moved often and this work suited the lifestyle. She was the Membership Officer for the VCSA and mostly was involved in the private sector from chemical companies to retail and many more. She is very concerned about the rights of people and compassionately helps where she can.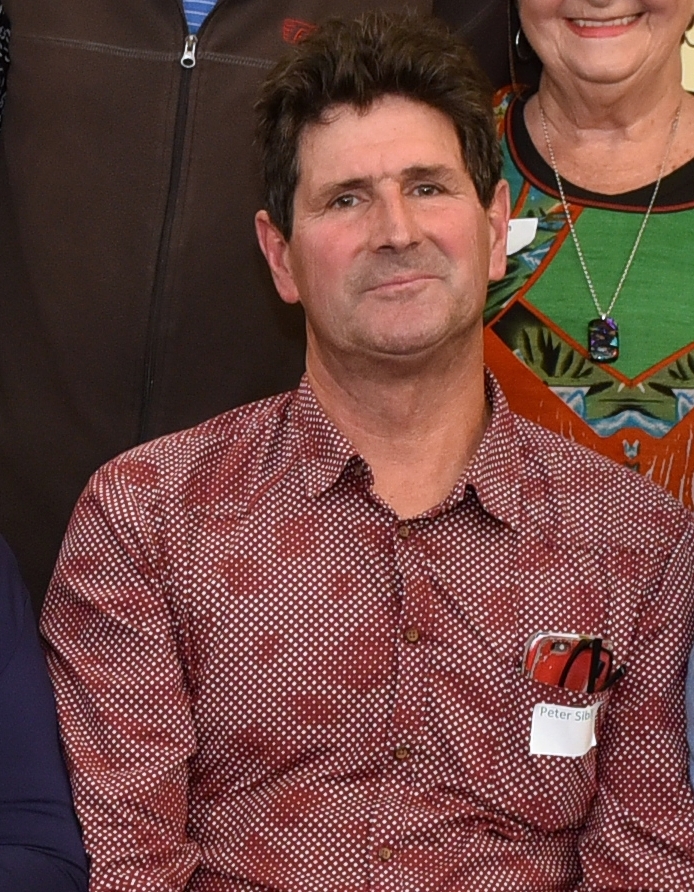 Treasurer
Peter Sibly
Peter has worked the majority of his life in the not for profit sector and has held a number of different community housing positions in Latrobe Valley and western suburbs of Melbourne. Peter worked with the Mornington Peninsula Shire for six years in a social planning role and also completed 18 month International Development role in remote part of Timor Leste. Currently, he is the General Manager of the United Housing Co-operative in Yarraville which manages 102 long term social housing properties.
Ordinary Members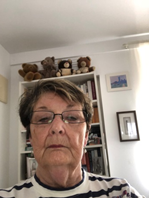 Maeve Browne-Cooper
Education:  Graduated from the London School of Economics (LSE) with a BA, MA and Ph.D.
Discipline: Anthropology
Post Grad in Labour Law - Melbourne University
Fields of Study and Research:  I've travelled and lived in India, South Africa, (unfortunately during the apartheid years, but interesting), USA and Tehran for between eleven and eighteen months respectively.
I visited many other countries for shorter durations.
Employment:  Since arriving in Australia in 1972 I've worked as a journalist. I've also worked in publishing and my final twelve years in Industrial Relations, being an Associate to the Deputy President of the Industrial Relations Commission of Victoria. 
Volunteering:  I've volunteered at the Sacred Heart Mission and spent some time teaching English to refugees.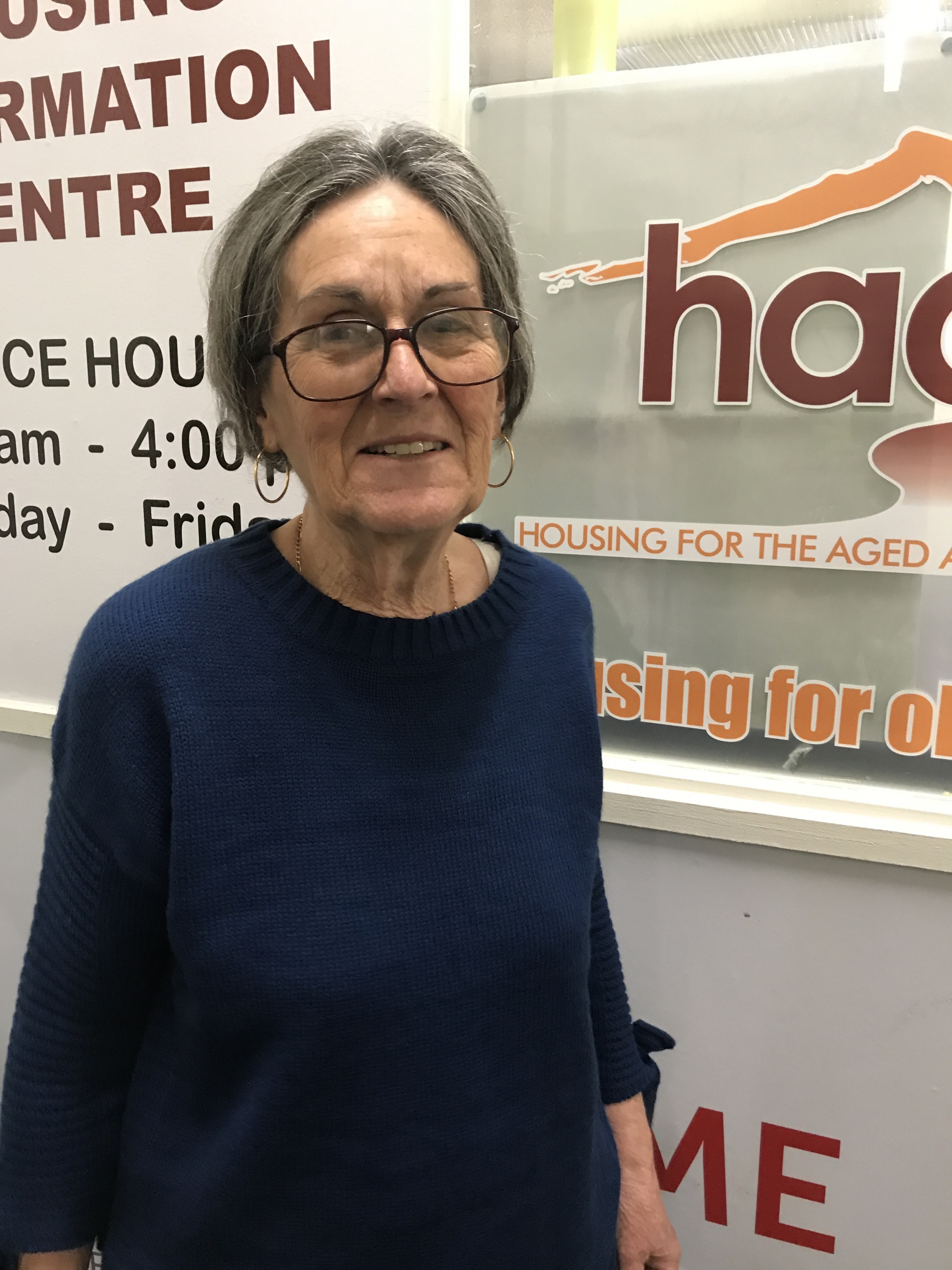 Vicky Gutsjahr
Vicki began her career as a teacher before teaching English as a second language and migrant education classes. Vicki has a long history of participating in community movements and serving on committees. Finding private rental unaffordable, Vicki utilised the services of HAAG and moved into an Independent Living Unit (ILU). Shortly after, she joined the ILU working group. In 2015-16 Vicki served as HAAG's Chair.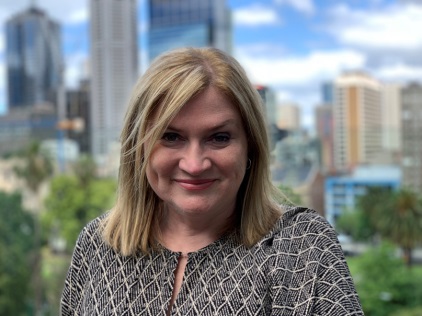 Jodie Henry
Jodie has over 20 years' experience in Strategic Communications and management, working in the corporate, public and not for profit sectors. The focus of her work in recent years has been in developing strategies to support social change and improved outcomes for people experiencing disadvantage.
Housing security is a key area of interest for Jodie, and a recurring issue for older people, people with disability and, increasingly, for women from all walks of life.
Currently working for Villa Maria Catholic Homes, she is involved in the Australian Catholic Housing Alliance and takes an active interest in new and innovative models of housing. Jodie is also a member of the Public Relations Institute and Associated Member, Institute of Community Directors Australia.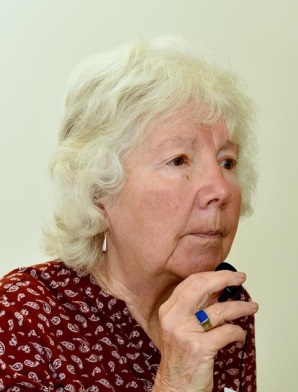 Sue Leigh
Sue is a retired community worker who has travelled extensively in Latin America and Europe working with activist groups. She has been a long-term radio presenter on 3CR and has previously served on the HAAG Committee of Management. She has a strong commitment to social justice and strongly supports the aim of HAAG to campaign for the right of older people to safe, secure and affordable housing.  Sue's main interest is in providing support to the staff as well as guiding the organisation through times of change.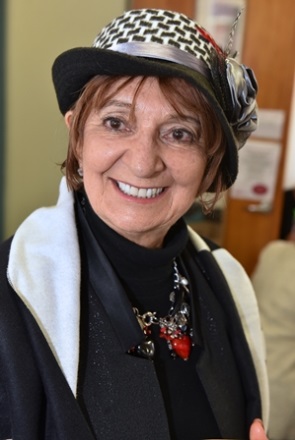 Maree Norris 
Maree has been a member of HAAG since 1999 and has served on the Committee of Management a number of times, including as treasurer and as HAAG's representative on the Ross House Committee.  She is involved in the Mayoress Committee and the Friendly Visiting Program in the City of Melbourne.  Since 1965 she has been a Life Governor at the Royal Children's Hospital in Melbourne.  She was instrumental in establishing legal services in Broadmeadows and is a member of the National Council for Women in Victoria.  Her commitment to serving the community has not wavered over the years and as one of the longest term members of HAAG, she is happy to be returning to the management committee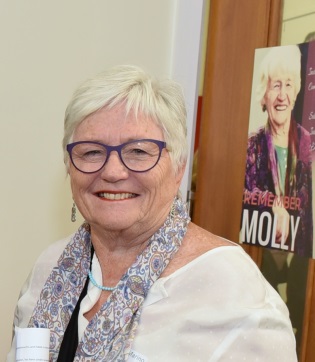 Sue Marino
Sue is the daughter of one of the founding members of HAAG, Molly Hadfield OAM, and so brings a continuity of values and purpose to the organisation. Sue has retired after 35 years as the Business Manager at the North Fitzroy Primary School, and was responsible for Finances and Human Relations at the school. Having experienced homelessness as a child Sue is very aware of the issues faced by people on low incomes trying to find long term, affordable housing and equally aware of how to bring about change.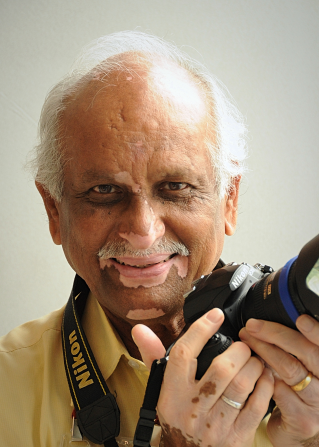 Guruswami Perumul
I was born in Tenkasi south India and after completing school, joined in the postal department in 1957. In 1972 I joined as Warrant Officer in the Army Postal Service and served in many different cities and border areas. I completed my service in New Delhi 1996.
As a child keeping company with the Grandchild of a great Tamil scholar T.K.C , I also developed and pursued several extracurricular interests that have stayed with me such as Philately, Match Box label and Numismatic (coin collection) and particularly photography. My expertise in photography led me to work as a freelance photographer in New Delhi and had the opportunity to photograph many politically and socially important people such as Nelson Mandela, Mother Theresa, Bill Gates Presidents and Prime ministers of India , Film stars , Miss Worlds and many celebrities of India and abroad. Also, I have done photography for the Govts of Tamil Nadu state, Kerala state, India Posts and Army Postal Service.
 
I am happily settled in Melbourne and continue my work in photography. My personal life is good due to my lovable and efficient wife Kokila, my two daughters, my four grandkids and their spouses – plus a great-grandchild. I really thank God, my family and friends for keeping me happy always.
Here I am also involved in community service with NRISA, ECCV and other Indian communities.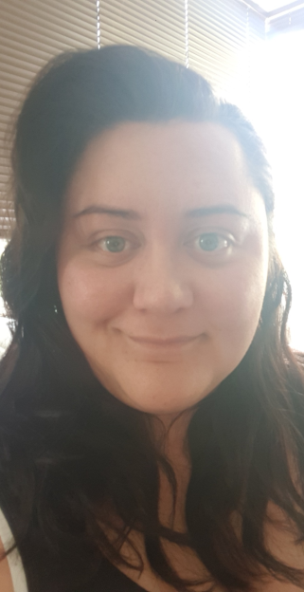 Cassandra (Cat) Williams
I have a background in managing service delivery functions across family violence, homelessness, disability and mental health services, and have experience forming and maintaining internal and external relationships at all levels of an organisation.
In my current role as a Strategic Projects Manager for McAuley Community Services for Women, I am managing the expansion of the homelessness service into regional Victoria, with a keen focus on housing for older women experiencing, or at risk of homelessness. The passion I have for supporting older people to age positively in place is mirrored in my postgraduate studies in Community Psychology, with my Masters thesis and Honours dissertation both focusing on the ageing experiences of older New Zealand Maori.  As a member of HAAG since 2017, I strongly relate to the values, aims and work done by the team.