Testimonials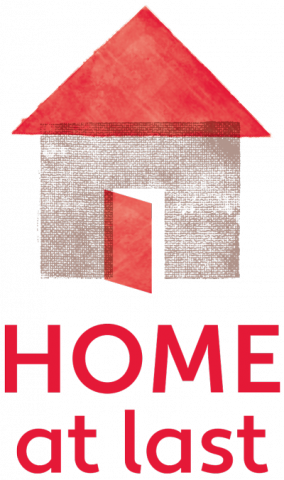 Below are a selection of client testimonials about their experience working with Home At Last
HAAG found housing for me and it means the WORLD to me. Before this I was moving every two years, as the agents always said 'the landlord needs the house back'. Now I have security, stability and most importantly affordability.
Alicia Strobbe
My name is Norma Condon and the team at HAAG helped me get into this unit I have been living in for nearly 3 yrs now, and I was living in a very dangerous situation from a drug addicted girl that I had a Court Order against. I am sure I would not have survived where I was, without the help of HAAG to move here, and I will always be grateful. There are hundreds in similar situations of Seniors Abuse in the Melbourne area alone.
Norma Condon
My name is Ian James. I am one of Anne's previous clients. For some time now I have been meaning to thank Anne and your organisation for everything you all have done for me and today I take the opportunity.
My previous attempt for housing left me with disillusionment. Anne's dedication, perseverance and total commitment restored my faith in people.
Anne's current client 'X' whom I shared the previous Rooming House with shares the same view. Anne approaches the job as a vocation and once again I would like to take the opportunity to thank her and your organisation with a very big 'THANK YOU'.
Ian James- Client
I have never needed to approach Government services for housing but find at 61 I have no support from family and financially I am in a difficult place- I am unable to work and on the Disability Pension.
The thought of having to try and find out what I may be entitled to is beyond my capabilities- I was terrified I would end up on the street. A phone discussion with Centrelink led me to believe I was close to homelessness and ineligible for any assistance.
Naomi (Home At Last) was so helpful and advised that a support worker would contact me and go through my Housing options and assist me to provide the correct paperwork to Centrelink. Further, I was, based on our discussion eligible for government subsidised housing. I slept for the first time in months.
I am very grateful for your organisations assistance as I did not know what to do and was in a great deal of distress.
Christine Fogaty
HAAG offers a sense of security when a person's housing situation is in turmoil in later life. There is often much shame associated with not being able to provide for your own housing needs. In my experience the impersonal bureaucratic systems in the Office of Housing exacerbates this. Clients of HAAG going through huge anxiety are treated in a respectful and dignified manner. It's an empowering service.
Sahndra Nelson
I have been associated with Housing for the Aged Action Group (HAAG) which includes 'Home at Last' for approximately 5 years. I have been most impressed with the dedication of the staff there. By dedication I mean the attention they give to those who, in their old age, find themselves without a home to live in for the rest of their life or they may have a housing problem.
Living in a Residential Village I see older people looking for help when the home they have lived in for many years has become beyond repair. It is then that HAAG step in and manage this situation for them. There is no legislation to protect these individuals or couples. If they applied for Government housing without HALs assistance they could be waiting for 15 years.
Eunice Walters | President
Willow Lodge Village Residents' Association