Safety for Selma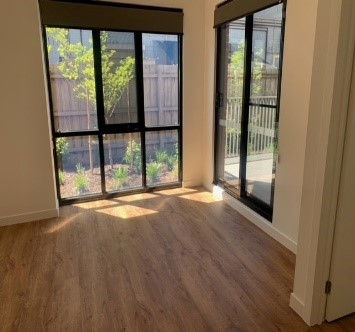 8 Dec 2021
Selma is a 63-year-old woman originally from Bosnia (former Yugoslavia).  Along with her family and many others, Selma was forced to seek refuge in other countries for safety.
Arriving in Australia in the early 2000's, Selma had to start from the beginning with her family. Leaving behind most of their belongings, the couple sought employment in labouring jobs to provide a stable future for their children.

Housing was unaffordable, and the family was renting for many years. Selma's children soon married and moved out of the household. This was not long before Selma's husband became ill with a heart condition. Selma could not manage the rent on her own, and at this point she was the sole carer for her husband, relying on Centrelink payments to keep going. Then in 2019 her husband sadly passed away. She quickly fell far behind with her rent and was given a notice to vacate for the property she had been living in for 10 years. She had little choice but to move in with her son.

It was a difficult adjustment living with her son and his family. The property was already crowded, and Selma felt like a burden at times. Disputes and altercations began not long after moving in – beginning as small arguments, they soon increased, until Selma was asked by her son to leave the property immediately. She was unsure of where to go and reached out to a local crisis housing provider. She was temporarily placed into a hotel with nothing but a suitcase.  

Navigating the emergency housing system in a crisis can be quite a daunting and disheartening experience for anyone. The impact of age, CALD background and being single woman compounded this challenge. Unfortunately, this is not a rare occurrence.

Selma was referred by the crisis housing service to Home at Last. Housing became available immediately due to a recent renovation of an old rooming house into self-contained apartments. An application for the new apartments was completed and a property viewing arranged for Selma to view them as soon as possible. She was quickly running out of time in her temporary hotel accommodation and the process needed to be expedited to avoid her being placed in a highly unsuitable rooming house.

As soon as Selma viewed the unit, she became overwhelmed with relief and emotion. She described the property as bright and welcoming, 'like home'.

The sign up was completed soon after and Selma was assisted by Home at Last with some basic items to help set up her unit. Now safely in her new home for almost a month, she has expressed her gratitude for the service and is feeling like she can  live there long-term without fear of experiencing displacement once again.