Not for Sale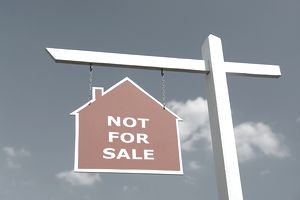 8 May 2019
Mr and Mrs Jenner* are a couple in their mid 70s who moved from a rural area to Melbourne four years ago to access specialised medical treatment, and wanted to move back closer to family. Since June 2016 they have been trying to sell their moveable unit so they can finally move. The couple asked the park owner sell their unit. For over 12 months they had their villa open for numerous inspections from potential buyers, yet despite 50 other new units selling during this time, they still had no buyer. They dropped their asking price significantly in a desperate attempt to sell.

Eventually the Jenners began to realise that these buyers did not know that their unit was for sale, and that it was being used as a display home to encourage people to buy other units owned by the operator. The owner preferred to sell new units because there was more money in it for them. The Jenners tried hiring a local real estate agent, but the park management obstructed the agent's efforts – for example, not allowing For Sale signs or open-for-inspections (breaching their obligations under the Act) – and so the agent was reluctant to list their unit.

The couple came to HAAG exhausted and financially and emotionally distressed. They had already gone to two private lawyers, who told them there were no legal options for them. HAAG retirement housing worker Jess McCrickard wrote to the operator on their behalf. The park owner wrote back strongly denying they were doing anything wrong, but within two weeks the couple received a property offer – the first one in the 18 months since the property was listed for sale. The offer is subject to the standard cooling off period, and the couple are anxious that it goes through. They are too frightened to exercise any other rights they may have in case it puts the sale at risk.

This illustrates the power imbalance between operators of residential parks, and the residents who own their villas, but rent the land they are on. HAAG has requested that Consumer Affairs Victoria take a stronger regulatory approach to rogue operators like this who blatantly disregard the law because they know they can get away with it.
*Not their real names