Moving across town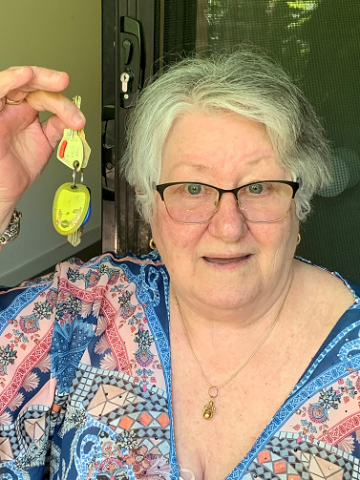 11 May 2021
This is a story of one of our Home at Last clients, Alma Diri.  Alma, 74, first approached Home At Last about 9 years ago. Following her divorce from her partner, Alma lived with her daughter for some time. However, she had to leave her daughter's place and look for alternative accommodation to continue living independently. When I met Alma for housing assessment, she had just had a hip replacement, ambulating slowly with crutches, and was waiting for a replacement for her other hip. Alma was then sharing housing with two younger males, but due to her gender, she was expected to cook, clean and wash for everyone, even though she had to walk with crutches.
Sociology and housing literature have pointed to the positive benefits associated with older people who report having stronger ties with their families. Older people who are more socially involved with their family members are more likely to live longer than those who are isolated. For older people having strong relationships with their children and grandchildren, and other family and friends, can provide them with the valuable human interactions which we all need. Understandably, therefore Alma wanted to live in a North-Eastern suburbs of Melbourne, where she was born and always lived. She wanted to be close to her familiar surroundings, her daughters and grandchildren, and her friends.
We were able to assist Alma with alternate housing, but unfortunately it was in the Western region of Melbourne, Altona. Due to lack of housing options and reality of facing homelessness Alma accepted the property and moved to Altona. In 2012, when Alma approached our Home At Last Program, HAL was one of the Homelessness Innovation Projects, funded by the then Department of Human Services. After three years of trial, HAAG was unsure whether ongoing funding would be secured and assist older people who are homeless or at risk of becoming homeless.
Alma, along with some of our other HAL clients, assisted us in every step of our campaigning to secure ongoing Home At Last funding. Alma was in our very first Home At Last documentary film sharing her experience of homelessness. Alma attended all our forums and helped us to raise awareness about the serious risks of homelessness amongst older people especially amongst older women. Alma, on Channel 9's National TV morning program 'Today', talked about how older women are the fastest growing cohort of homeless people in Australia. She also talked how for so many women, this is an unexpected shock in their lives, one that too often tipped them to poverty. This TV moment marked the beginning of our National Project which aims to raise awareness amongst older people and implement a similar service of HAL in other states of Australia. Alma's photo of holding her house keys when she signed up for the Altona property was subsequently used in almost every HAL brochure and pamphlet.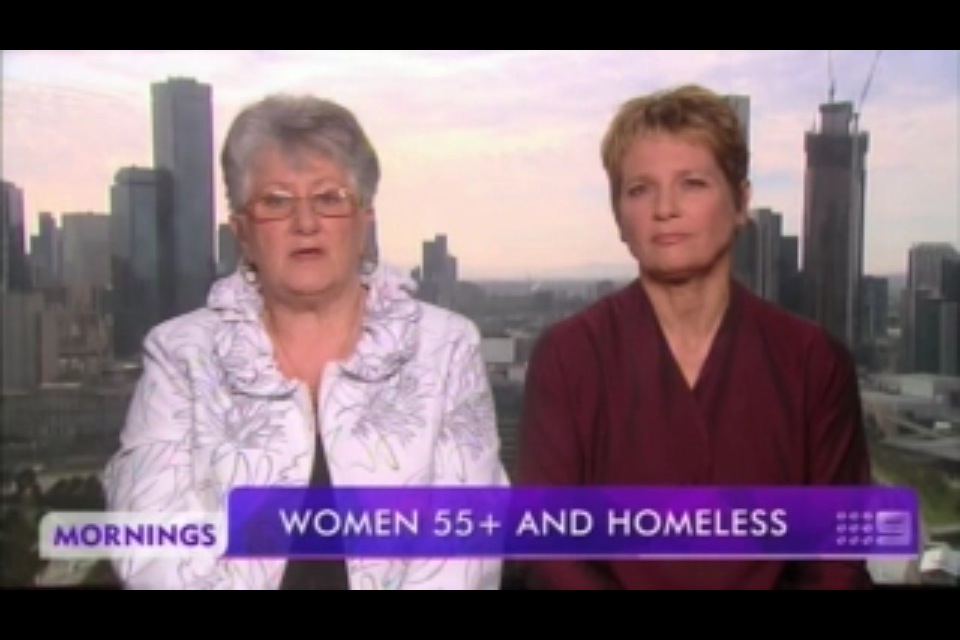 Alma contacted our service 9 years later for possible housing assistance again. She stated that she had had 9 wonderful years in Altona and became one of the most popular tenants in the McIntyre Street social housing estate, as she was there for everyone. She made long-lasting friends and it was very difficult for her to decide to move, but she was now 74 years old and due for double knee replacement surgery. She felt she needed to be closer to her family in the northern-eastern suburbs of outer Melbourne.
Alma did not expect HAAG to provide her with any further housing assistance. She did not think she could be assisted a second time. Instead, she was calling for some housing advise, whereby I came into contact with her again. My initial needs assessment concluded that there were grounds here to apply for a housing transfer application due to her deteriorating physical health and social support care needs.
Alma and I began exploring her options which included applying for an emergency transfer on the Victorian Housing Registry as well as exploring the Independent Living options in the North-Eastern region of Melbourne. With some good fortune, we were able to secure her an Independent Living Unit provided by Leith Community in North Eltham, only 3 minutes' drive from one of her daughters and a further 4 minutes' drive from her other daughter. We assisted Alma with her move just before Christmas 2020. Her Altona neighbours and friends were very sad about her moving but also happy that Alma was going home. Alma send me a text message that said:
"Hi Melis! Just wanted to thank you! I can't say it enough. My girls had so many surprises for me! They created a gorgeous garden out in my little courtyard!! The tears were flowing for some time!! Look forward to your visit in the new year! Thank you"
Alma has settled in well and is waiting to hear from her medical specialist when she can precede with the double knee surgery. For me, it was an absolute privilege assisting Alma one more time. Alma's tireless work along with all our HAAG volunteers and service users helped Home at Last secure ongoing funding that has enabled us to assist hundreds of other needy elderly people find appropriate and affordable housing since the project began. We can feel a sense of pride in our volunteers and the work that we together are able to undertake for them and others.