Infested with Pests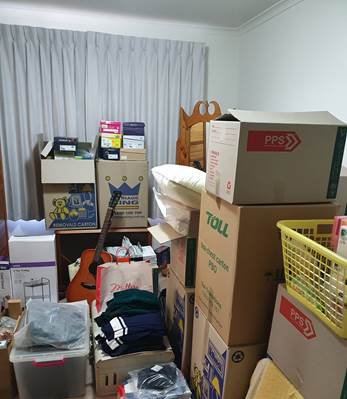 8 Mar 2022
 
Jennie was referred to our Retirement Housing Advice Service, as she had had huge crowds of ants crawling into her unit for almost 12 months and the village where she lived had consistently been unresponsive to this pest infestation.
When she came to RHAS, Jennie was highly stressed and was unable to settle into her new home due to the ant infestation. We quickly organized a site visit to Jennifer's unit to examine the pest control issue in person. During the visit Jennie revealed to us that she had been sleeping in her lounge chair in the living room because she was unable to sleep on her bed because of the ants.
Jennifer shared with us that almost everyday she had to spend extensive time cleaning up the ants off her kitchen floor and countertops, bathroom areas, laundry, and even her bedroom. Jennifer's belongings were, almost a year in, unpacked and in boxes as Jennifer did not wish for the ants to crawl inside them.
Our worker obtained a copy of her management contract during the site visit. The worker ascertained that pest control was covered as one of the services by the retirement village. Our worker quickly drafted a letter requiring compliance with the clause, buried deep in over forty pages of legal jargon and confusing legal disclaimers.
The initial response from management of the retirement village contained language which was dismissive of Jennie's concerns and attributed all of her issues with ants to a mental health issue.
We wrote back in turn with photographic evidence of ants crawling all over the floor in Jennifer's unit and that we were prepared to go to a tribunal to enforce the clause in the management contract.
Eventually, management of the retirement village folded, offering to reimburse Jennie for the cost of two previous pest control treatments, and to contact the recommended pest control service and organised for a series of dusting treatments by a qualified pest controller. We were able to further obtain a pest control report from the pest controller with a recommendation for a permanent solution: the sealing of all of the gaps to prevent the ants from coming in, for good.
A maintenance worker then attended her unit with a caulking gun to seal the described gaps in her bathroom, kitchen, and laundry where the ants had been coming from. Jennie was extremely relieved that the quantities of ants coming in had dramatically decreased. At last, almost sixteen months after moving in, she was able to unpack and relax.
If you are looking to enter into retirement housing or are in retirement housing and in need of advice and advocacy in relation to your retirement housing, please do not hesitate to contact us on 03 9654 7389, extension number 2. Our service is free and confidential.